Ronald Colman died in 1958 at San Ysidro ranch near Santa Barbara and so came to an end an incredible career that took him from early English films to Hollywood in the silent era – on to the talkies where more than any other actor he made that transition in triumph –  to such an extent that he was able to become one of the leading stars of Hollywood in it's golden era for almost two decades.
The Director George Cukor who directed him in 'A Double Life' considered him to be one of the greatest actors he had ever worked with.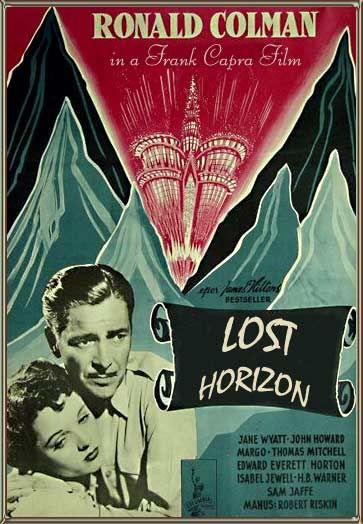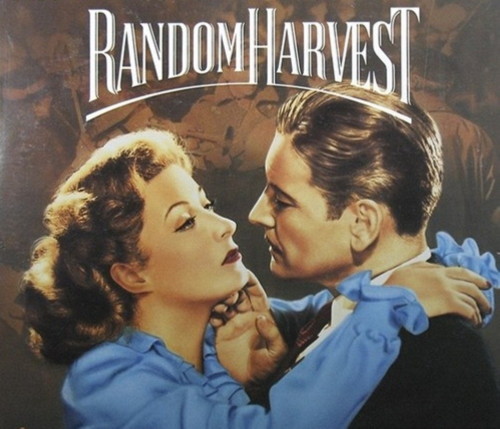 Above we have TWO of the very best remembered Ronald Colman films – and it would be difficult to think of anyone else taking the leads in these romantic roles – Lost Horizon and Random Harvest.
The Trailer for Random Harvest :
http://www.youtube.com/watch?v=Kr3QX1V1dmw&feature=player_detailpage
The actors and the directors on each of these were top notch and well able to carry such stories.
Before this film came a classic Colman role – that of Sydney Carton in – "A Tale of Two Cities" . This portrayal captured the world-weary style of Sydney Carton and is by far the best portrayal on screen.
and "Random Harvest" a love story with  Ronald Colman again at his best – in a role he was really a little too old to play but here again his portrayal was beautifully drawn and understated.  It was said when "Random Harvest" came out, co-starring Greer Garson, that the English language had never been more beautifully spoken than in that movie.
This was an expensive MGM film directed by Mervyn Le Roy who was able to bring us – with the help of very fine actors – one of the memorable Hollywood films – and it proved to be a massive Box Office success.
Below is a Link – The Trailer to A Tale of Two Cities :
http://www.youtube.com/watch?v=nJXrkhnn3BQ&feature=player_detailpage
Ronald Colman
Ronald Colman was born at his parents' home in Richmond, Surrey, England on February 9, 1891.
His career was at its peak in the 1930s. He was a star of the first magnitude who was able to be more selective in the films he made, like Arrowsmith (1931) directed by John Ford. Ford, never known to like actors, had nothing but positive things to say about the experience, "Arrowsmith was already cast when I went over to Goldwyn. Ronnie and I were friends, so I was delighted. Though he was the leading star of the business then, nobody ever acknowledged what a superb actor he was. They just accepted him as Ronald Colman. He did everything so easily. He never played drunken scenes or grew a beard or did any of those things which get Academy Awards, but he was the greatest actor I have ever known. […] You didn't have to workwith Ronnie – it was that simple. He knew exactly what to do and was word perfect when he did it."
Colman's most famous roles occurred during the Thirties  – Sydney Carton in MGM's A Tale of Two Cities (1935) and the dual role of the English Major Rudolf Rassendyll and the Ruritanian King Rudolf V in The Prisoner of Zenda (1937). In that decade were also Frank Capra's Lost Horizon (1937), a role that those who knew Colman thought the closest to his real-life personality, If I Were King (1938) in which he played the poet Francois Villon, and The Light That Failed (1939).
He later made Random Harvest (1942) and Kismet (1944).
Colman had become a father himself for the first time during the production of Kismet.
Ronald Colman and his wife had co-starred several times on the Jack Benny radio program as themselves and the audience response was so strong that they were offered their own show, The Halls of Ivy in which Colman played a University professor and Benita Hume played his wife. When television grew in popularity in the early 1950s, Colman was one of the first Hollywood stars to embrace the medium. The Halls of Ivy ran for only one season (1952-53), but Colman's both overseeing the show and acting in it had taken a toll on his precarious health. He had always suffered from various lung ailments, but none of them, as his daughter clarified, were the result of being gassed during World War I. Colman, she wrote, had been invalided out of the war long before the Germans began to use chlorine gas.
He spent the majority of his final years at his home near Santa Barbara, San Ysidro Ranch. San Ysidro had been a retreat since 1893. Colman and  Al Weingand purchased the property in the 1930s and it became Colman's retreat from Hollywood, and eventually his permanent home. Laurence Olivier and Vivien Leigh were married there, and it was the site of John and Jackie Kennedy's honeymoon.
By the spring of 1958, Colman's health began to deteriorate and he was hospitalised in Santa Barbara, where he died suddenly on May 19th.
Ronald Colman was buried in Santa Barbara Cemetery with a gravestone that has a theatre curtain etched into it along with these lines from Shakespeare's The Tempest:
"Our revels now are ended. These our actors, as I foretold you, were all spirits, and are melted into air, into thin air. We are such stuff as dreams are made on, and our little life is rounded with a sleep."