Charmian Carr – famous as Liesel in The Sound of Music has died.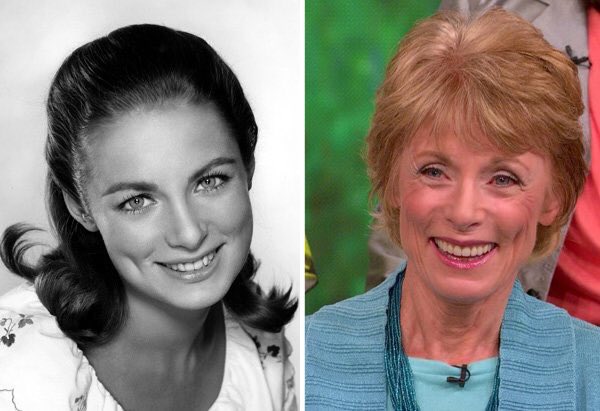 The Sound of Music is the perfect way to remember Charmian Carr as Liesl von Trapp
The actress who played Liesl has died aged 73.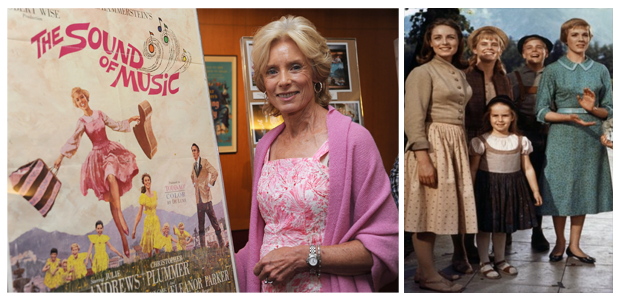 Charmian Carr was born in Chicago in 1942. Her mother was a vaudeville actress, and her father was a musician and orchestra leader.
She was a college student when she auditioned for the 1965 film of Rodgers and Hammerstein's classic musical, starring Julie Andrews and Christopher Plummer.
Although Carr went on to be a successful interior designer – counting Michael Jackson among her clients – she was a regular at Sound of Music sing-along performances at the Hollywood Bowl, telling the audience that that they should consider the experience like going to a therapist.
Charmian Carr (Liesl) and Christopher Plummer had a flirtatious relationship as a result of mutual attraction, despite the fourteen year age difference. Plummer insists that their relationship did not exceed the flirtatious nature.
She died from complications caused from a rare form of dementia.
Fans' most cherised memory of Carr is the playfully ironic song ' Sixteen Going On Seventeen' in which Liesl tells Rolf that she can rely upon him for guidance, because he is a year older.
Charmian Carr, who has died aged 73, was an American actress best known for her role as Liesl, the eldest of the seven von Trapp children in the 1965 five-Oscar-winning film, The Sound of Music; she was also the singer Michael Jackson's interior designer for seven years and the author of two books inspired by her role in the film.
It was Charmian Carr's mother, a former vaudevillian, who recommended her to a casting agent – "She's 21, but she could pass for 16" – and who pushed her into taking the part of Liesl, despite the fact that her daughter had no previous professional singing or acting experience. At the time, she was studying at college part-time as well as testing urine samples for a doctor ("an old flirt who literally chased me around his office") and had no serious acting ambitions.
Dancing was the only skill which Charmian Carr brought to the audition: she had had ballet lessons from the age of four. Yet she was picked for the part from among dozens of hopefuls – including Mia Farrow, Lesley Anne Warren, Teri Garr and Geraldine Chaplin. The casting team had only one, minor, reservation: it was feared that her startlingly bright blue eyes would look odd on film. She was hired without contract, and with the caution that she should not get too comfortable with Liesl; her role would not be confirmed until a screen test further down the line.
So it was a tense young actress who arrived on set for her first day's filming (the thunderstorm scene in which she sneaks into Maria's bedroom through the window). When Charmian Carr missed her cue (twice) she thought she would be fired on the spot. Liesl was supposed to climb in through the window just as Maria (Julie Andrews) said the line: "God bless what's-his-name", but unfortunately the thunder was too loud for this to be audible from outside the walls of the set.
However, the resourceful director Robert Wise found a simple solution ("Julie, let's have you say that one line loud. Really loud.") and Charmian Carr duly appeared on cue. Her name was put up on the call sheet for another day's filming. Not long afterwards, she was told that the role of Liesl was hers.
Despite Charmian Carr's youthful looks, the director was initially concerned that she would not be convincing as an adolescent five years her junior, and she was ordered to gain weight to give the appearance of "baby fat". Her surname was also changed from Farnon ("too much of a mouthful," said the film director) to the one-syllable Carr.
To her disappointment, she was told to stay in a Salzburg hotel with the child actors and their mothers. It was her first time away from home and she was soon moved to the Bristol Hotel to join other adult members of the cast. She made the most of her new-found freedom, frequently staying up late into the night – even when she had a 5am wake-up call the next day – and tasting her first champagne.
The dashing Christopher Plummer (Captain von Trapp), only 13 years her senior, made a lasting impression. During alcohol-soaked evenings, he would belt out tunes on the hotel piano, pour her brandies and was, she recalled, "as flirtatious with me as I was with him".
Charmian Carr nearly bungled her main chance to shine. During the scene featuring Sixteen Going on Seventeen, Liesl performs intricate dance moves with Rolf, the telegram boy, that include leaps across benches in a glass-walled gazebo. Unknown to Charmian Carr, the wardrobe department had forgotten to put rubber skids on the soles of her dancing shoes to give her the control she needed for her acrobatics; so after just one leap she found herself on the floor of the soundstage, surrounded by shards of glass and clutching a sprained ankle. The studio doctor was called, and she was given two aspirins, and a flesh-coloured bandage and camouflage make-up for her ankle.
Charmian Carr was determined to finish the sequence. If she could not carry on, either the dancing would be cut or a stunt double would be found to replace her. She completed the dance to standing ovations from members of the crew.
Charmian Anne Farnon was born in Chicago on December 27 1942 and moved to the San Fernando Valley when she was 13. Her childhood was a relatively happy one until her mother declined her husband's request to have his mistress move in with the family. Charmian's father then walked out on his family.
Her mother, an alcoholic, daily aired her resentment of her husband's infidelity; she tried to instil in Charmian and her two sisters a deep distrust of the male sex, and occasionally asked them to spy on her husband and his girlfriend from the bushes outside their rented home. Charmian was not to be reunited with her father until 1966, when she attended an after-premiere party of a Hollywood film at which he was the conductor of the orchestra.
By then, she was a well-known name. Twentieth Century Fox had asked her to be a global ambassador for The Sound of Music and it was a mark of the film's extraordinary success (its global audience was long ago estimated at one billion) that she was on the road for nearly two years, during which she attended premieres and other special events on every continent except Antarctica.
With her cerulean blue eyes and sugar-sweet smile, the unworldly Liesl captured the hearts of teenage boys around the world, and Charmian Carr received numerous love letters. Typical was one from a sailor off the coast of South Africa, who wrote that all men at sea kept their spirits up by thinking of a girl in some faraway place, and he thought of her. She also received hundreds of letters from children who said that she had inspired them to become actors, as well as notes from parents telling her that they had named their daughter Liesl.
Fame, however, had its pitfalls. After signing a seven-year contract, Charmian Carr discovered what it meant to be "studio property": the publicists at Fox felt entitled to circulate false rumours about her to generate publicity for the film – notably that she had lied about her age when auditioning for the part of Liesl.
Most of the time, she grudgingly accepted the fictitious bubble that was built around her, though she later admitted that occasionally she felt "smothered by the fiction" and grew to resent Liesl for a time. Moreover, neither Charmian Carr nor any of her child co-stars made a penny from the film's profits or from the soundtrack, the most successful of all time. She insisted that The Sound of Music made her "wealthy spiritually."
After The Sound of Music, Charmian Carr acted in a black-and-white television pilot for Fox, Take Her, She's Mine, with Van Johnson (based on the James Stewart-Sandra Dee movie). She was then hired to appear in a television musical called Evening Primrose, with Anthony Perkins, for the dramatic anthology series ABC Stage 67, written by James Goldman and Stephen Sondheim.
In 1966 she met Jay Brent, a dentist, whom she married in 1967, and their marriage lasted 24 years. After giving birth to two daughters, Charmian Carr turned her back on her acting career, resurfacing only for the occasional television advertisement.
She later turned her talents to interior design, setting up her own agency in California, and numbered Michael Jackson among her clients. The singer, a huge fan of The Sound of Music, had bought property in Encino, half a mile from Charmian Carr's home, after reading in a newspaper that Liesl was living there.
Before long, the pair were close friends – Jackson even trusted Charmian Carr to escort him to and from some of his plastic surgery operations. In 1981 he hired her to transform his Neverland estate into a palace in the mould of Disneyland, with a sweet shop, museum and cascading waterfall.
He also asked her to decorate his bedroom with mannequins – seven adults and 10 children – dressed to look like real people. "I want it to look like there's a party going on," he told her.
Her other clients included her Sound of Music co-stars Heather Menzies (Louisa) and Angela Cartwright (Brigitta) and the screenwriter Ernest Lehman.
In her late forties, Charmian Carr suffered a bout of depression. In addition, she developed phobias both of elevators and of flying. To make matters worse, she was told never again to indulge her passion for dancing after she injured a knee while skiing. However, she later found a brilliant surgeon who successfully operated on her knee and enabled her to dance once more.
In 2000 she published her autobiography (co-written with Jean A S Strauss), Forever Liesl, My Sound of Music Story, which was a bestseller in the United States. There was a follow-up book, Letters to Liesl, in 2001, more memories of her brief spell as a starlet, interspersed with letters from fans.
Charmian Carr's mother was never convinced that she had the talent to become a bona fide star. Once, in front of her daughter, she told a friend: "Good? You think Charmian is good? I'll tell you what she is. She's lucky! Just lucky. I got her the part in that movie. Anything else she's ever done is only because she was in The Sound of Music. She hasn't got any talent. She's just lucky."
Her children survive her.
Charmian Carr, born December 27 1942, died September 17 2016